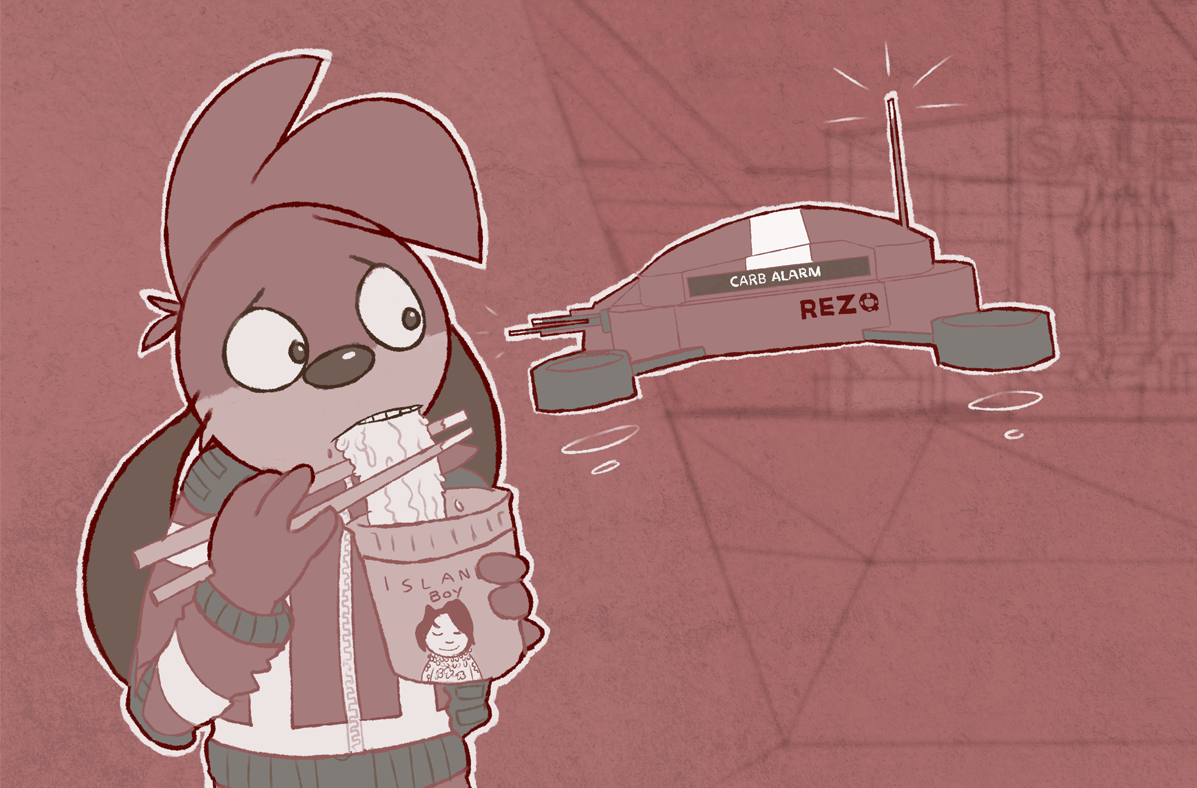 VASCOMETRICS LINK INDICATES ELEVATED CARBOHYDRATE CONSUMPTION IN VARIANCE AGAINST MANDATED NUTRITIONAL PROFILE.
It took Thom a while after joining* REZQ to get used to the high level of corporate intercession into his eating habits. He'd been kinda surprised by the dialysis process he'd been required to undertake in order to flush out his old vascometrics package, but not so much as he was surprised by how deeply REZQ integrated their systems with the new one he'd had to self-inject.
While DLIVRI used vascometrics for pretty simple stuff–attendance tracking, basic biometric ID verification processes, drug testing–REZQ are far more invasive. Their vascometrics integration  process is one designed to allow organic micromanagement and administration to an order of magnitude greater than what Thom had previously thought imaginable. Food, drink, sleep, sexual desire — nothing, apparently, is outside of the scope of vascometric measurement, recording and, often, regulation.
As a deeply depressive person who self-medicates with food, this presents a problem for Thom. The need to carbo-load at times of extreme misery–which are multiple and frequent, seemingly–often clashes with the desire of REZQ to maximise waking hours and productivity with a continually-updated nutritional profile. This small mobile presence drone is just one way of helping to hammer home the importance of complying with the profile.
*Thom didn't so much "join" REZQ as come part-and-parcel with the courier company that REZQ bought out in order to acquire its starship fleet.